The Ultimate Homeowner's Guide to Insurance

Protecting your home is a big responsibility. Insurance policies can be confusing and industry jargon just bogs you down. In fact, only 1 in 5 homeowner's believe that they fully understand their policy.
So to help you cut through the mess and understand exactly what you need to be looking for, we've put together out ultimate guide to homeowner's insurance!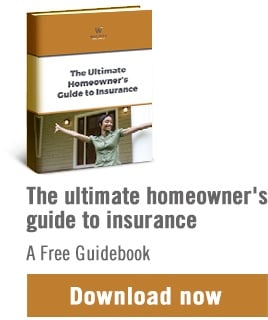 In this 15 page Ebook we have included:
10 Things Every Homeowner Should Know

The Importance of Insurance To Value

A Personal Property Inventory Guide

and more!
Fill out the form to download your copy, and find the perfect policy for you!