---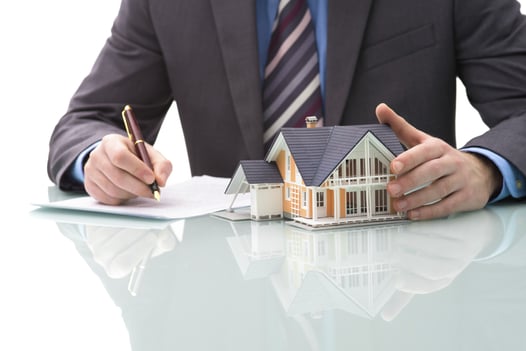 Finding the right insurance policy for you can be tricky, time consuming, and frustrating. Often, people get bogged down with complicated insurance jargon and they throw their hands up in frustration. To help you understand the basics of homeowner's insurance, we've listed 3 things every homeowner should know.
---
1. Know What Your Homeowner's Insurance Policy Covers
OK, this one sounds like common sense, but it is extremely common for someone to think they are covered for something when they aren't. Specifically, we see this most often with flooding. Homeowner's insurance policies don't cover flooding. This means that you need to get a separate flood policy if you are in an area susceptible to rising water.
2.Some Items May Require Additional Coverage
When you insure your home, you are also insuring the belongings in it. It is a good idea to have a list of everything you own in the home, and how much it will cost to replace these items. To help you get started, we have included a personal property inventory list in our Ultimate Homeowner's Guide to Insurance. It is a good idea to update this list regularly, and take pictures of your belongings in case of a total loss.
3. Guaranteed vs. Extended vs. Market Value Coverage
There are three types of homeowner's insurance coverage: Guaranteed, Extended and Market or Cash Value. Market or cash value coverage will only pay the depreciated value of your home, and may leave you short of the money needed to repair or rebuild your home.
Extended replacement coverage pays a certain amount above the policy limit, usually 20-25 percent more. With guaranteed replacement coverage, the insurer will pay whatever it costs to rebuild your home with similar materials and quality. You'll want to go with an extended or guaranteed coverage policy to ensure you have enough coverage to fully rebuild your home.
To help homeowners get started with finding the insurance policy that fits their needs, we have put together our Ultimate Homeowner's Guide to Insurance. Inside you'll find more tips for homeowners, the importance of insurance to value, a personal property inventory list and more! Download your copy today to learn everything you need to know about searching for a homeowner's insurance policy.
---