---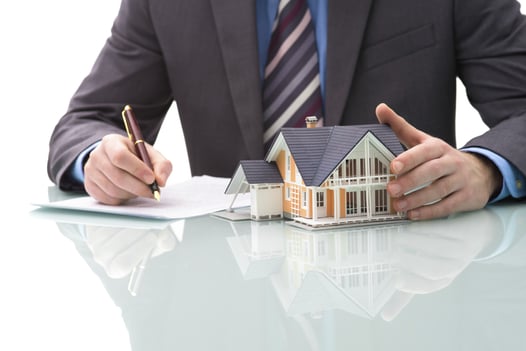 Everyone thinks that it could never happen to them. Hurricanes, floods, fires--there are countless disasters that affect the lives of so many undeserving victims. Disaster doesn't discriminate and it doesn't wait for you to get your affairs in order before it wreaks havoc. How long have you been saying that you'll update your insurance plans tomorrow? We hope that you never have to experience any sort of disaster, but just in case that plan fails, we encourage you to make sure that you are keeping your insurance plans up to date.
Keep an Inventory of your Things
The first insurance plan you should update is your home inventory. Your home inventory includes photos of property (real estate, furnishings, and other personal belongings) and important documents such as appraisals or receipts of recent purchases. Make copies of all of these items and keep them in a protective safe that can withstand the elements of any disaster.
Have Your Policy Handy
Be sure to make and store copies of your insurance policy along with any contact information for your insurance agent in that same safe.
Know the difference between ACV and RCV
Take the time go over your policy and see if your policy includes Actual Cost Value or Replacement Cost Value. Actual Cost Value (ACV) is when your insurance policy will cover the cost of the belongings that you lost but deducting an amount to account for depreciation. Replacement Cost Value (RCV) means that you will receive the amount of compensation that is required in order to purchase replacements of all of your belongings.
Flood Insurance Sold Separately
Is a flood policy something that you should consider? It is important to discuss any holes or over-insured parts in your policy that your insurance agent might have concerns about, so be sure to ask lots of questions.
At Whedbee, we want to make sure that you and your family are covered. Disasters are never easy to get past, but being insured by a company you trust will make it that much easier. If you have any questions, we're here to help! Give us a call so we can talk about the best way to make sure that you are prepared for any disaster.
To help you get on the right track, download our Ultimate Guide to Homeowner's Insurance. This is your guide to making sure your house and everything in it is insured properly.