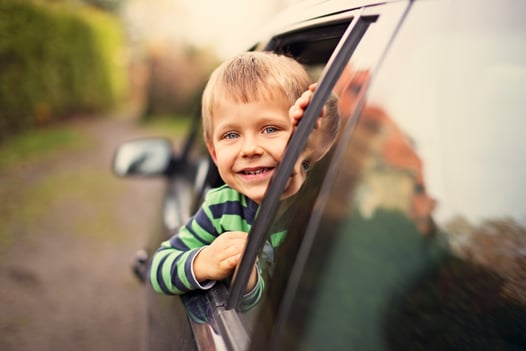 Finding an insurance policy that fits your needs can be tricky, especially when it comes to life insurance. Planning for death is hard, but it is something that everyone needs to contemplate. Before you jump head-first into the insurance buying process, there are a few things you need to consider.
1). Determine if you actually need life insurance

Carrying a life insurance policy isn't necessary for everyone. If you don't have anyone depending on your income and you have plenty of assets to cover your debts, life insurance may not be for you. If this is the case, you may want to look into Estate Planning. However, it is true that the younger you are when you purchase your policy, the cheaper your premiums will be. On the other hand, if you have people that you are taking care of or a significant amount of debt, life insurance is a must. To help you decide if life insurance is right for you, ask yourself, "How much debt do I have?"; "What future obligations do I have?"; and "How much income am I trying to replace?"

Young families definitely should invest in an insurance policy. It can be easy to ignore, but it is crucial to protect your income for the future. According to a recent Bankrate.com study, 37% of parents who have children under 18 years old have no life insurance at all. As cliche as it sounds, it truly is best to expect the unexpected and plan for unforeseen events.

2). If you already have a policy, make sure you are not underinsured

Deciding how much coverage you actually need depends on a lot of different factors. The first thing to consider is what would it take to continue the standard of living for the people who are relying on your income. If something were to happen to you, the last thing you want is for financial burdens to add additional stress to your loved ones' lives. With college funds and mortgage payments in the picture, it is important to think about all of the potential costs you need to cover. A good guideline if you have children is to have an insurance policy that covers around 5-7 times your annual income.

If you prefer to get a more specific estimate of how much insurance to purchase, Bankrate.com provides an excellent life insurance calculator.

3). Decide what kind of life insurance is best for you

There are two basic types of life insurance. Term life insurance lasts for a specific time period, usually from 10, 20, or 30 years, and does not have any cash value. A whole, or universal, policy lasts for your entire life, and builds cash value. Both policies have their advantages and disadvantages, and it is important to understand what these are to make the right decision.

A whole life insurance policy has a higher premium than a term policy, although benefit payments are guaranteed. Term policies typically have a renewal clause, which allows an insured person to continue the policy before the term expires without having to have a physical exam. This provides extra protection for those who are diagnosed with a fatal disease just as the policy term is running out. Term coverage is ideal for young families with children to protect, but who can't afford the higher cost of a whole life policy.

Life insurance may not be for everyone, but before you decide if you need coverage, it is important to do your homework. Eliminate the guesswork by working with an agent, who can help you decide exactly the coverage you need for your family.
To get a life insurance quote from Whedbee Insurance, call 865.584.2275 or fill out the Get A Quote form on our website.